Top Notch Car Show 2019
September 21st-22nd 2019, It's an invitation
The first 2 editions of the car show were indubitably awesome. Our thinking caps are smoking hot to prepare a blast out of a third edition which will take place on September 21st and September 22nd 2019, and be certain : The Top Notch Car Show is growing upscale.
In a nutshell,
What: Top Notch Car Show 2019
When: September 21st and 22nd 2019, 9am-4pm
Where: 3591 W Bell Vista Ave.
Fee: Vehicle Registration $40, Free to the public
A LOT OF FUN!
See below the official flyer for the event, look it, save it, share it with your friends. Everyone is invited.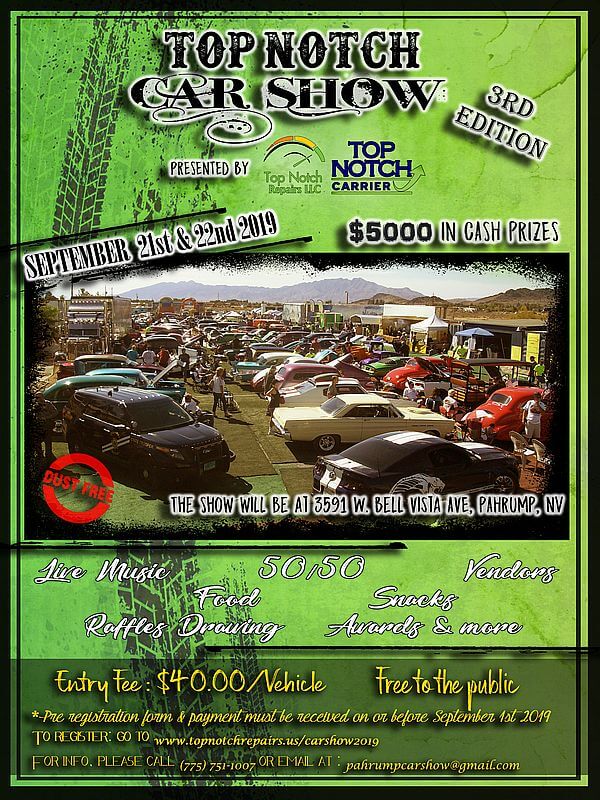 Click on the Official Flyer 2019 to view an enlarged version.