Top Notch Car Show 2019
September 21st-22nd 2019, It's an invitation
Pre-Order Souvenir Book 2019 Available
We are inviting you to pre-order the Top Notch Car Show 2019 Souvenir Book. To keep special memories of this special event that we all enjoyed. You can also order the "your car on a canvas" and the hand carved wooden arts. Head over to the ordering page by clicking the image below or the link below it.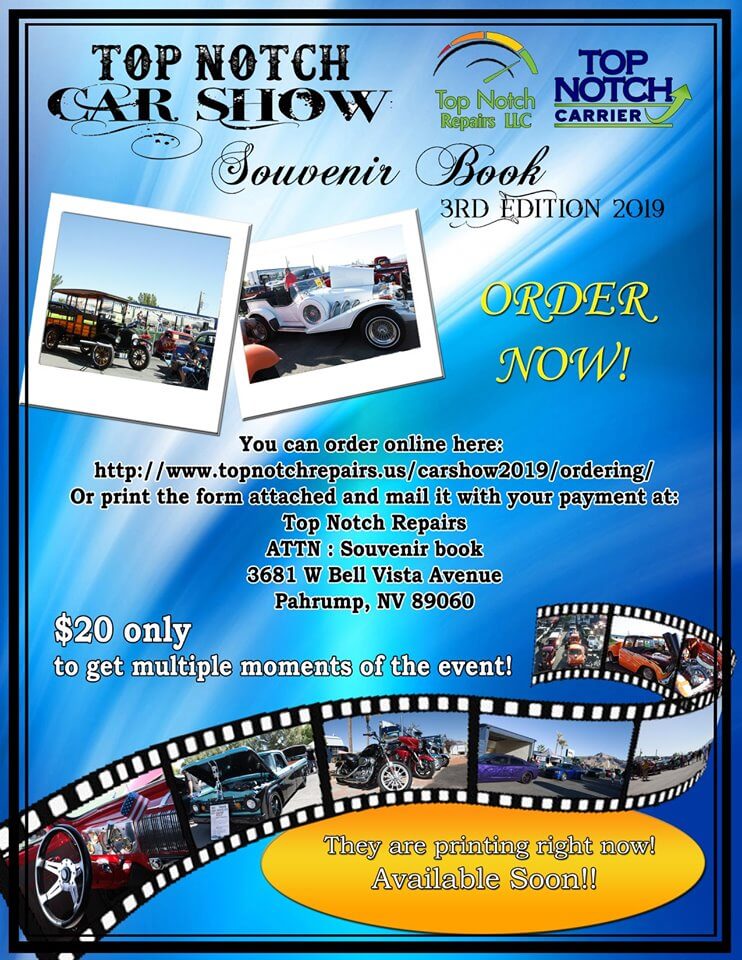 Ordering page for the Souvenir Book 2019
A word about the upcoming Top Notch Car Show 2019
The first 2 editions of the car show were indubitably awesome. Our thinking caps are smoking hot to prepare a blast out of a third edition which will take place on September 21st and September 22nd 2019, and be certain : The Top Notch Car Show is growing upscale.
In a nutshell,
What: Top Notch Car Show 2019
When: September 21st and 22nd 2019, 9am-4pm
Where: 3591 W Bell Vista Ave.
Fee: Vehicle Registration $40, Free to the public
A LOT OF FUN!
A car show to support our Veterans of Foreign Wars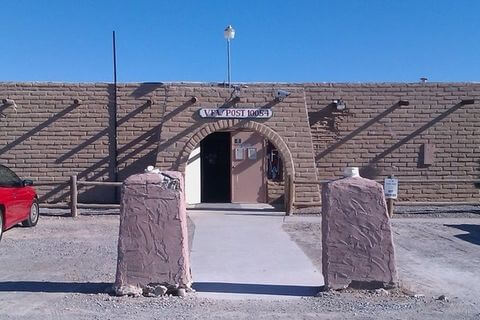 We are proud to inform you that this year, the profit of the car show will be donated to the Veterans of Foreign Wars (VFW) Pahrump based post #10054.

The post is located at 4651 Homestead Rd, Pahrump, NV 89048 and can be reached at (775) 727-6072.
Their website is: https://vfwpost10054.com
and their facebook is: https://www.facebook.com/pages/category/Nonprofit-Organization/VFW-POST-10054-1776065852681443/.

They offer different kind of services to the veterans, a food bank, a clothes closet and more. Thank you all for your good work!

Donating / Supporting the Top Notch Car Show 2019 is like supporting them!

Thanks for your participation!
A 18 miles long Poker Chip Run benefiting the Vets
Let's add another exciting activity to the Top Notch Car Show 2019 with this Poker Chip Run! Everybody, welcome in the run!
Click/Tap the video below to take a peek into last year's edition.

A family friendly event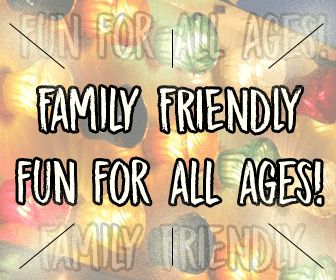 Davis Amusement Cascadia
will be providing carnival rides during the car show; Fun for all ages. Bring the whole family and friends.
A sharable and very official flyer 2019
See below the official flyer for the event, look it, save it, share it with your friends. Everyone is invited.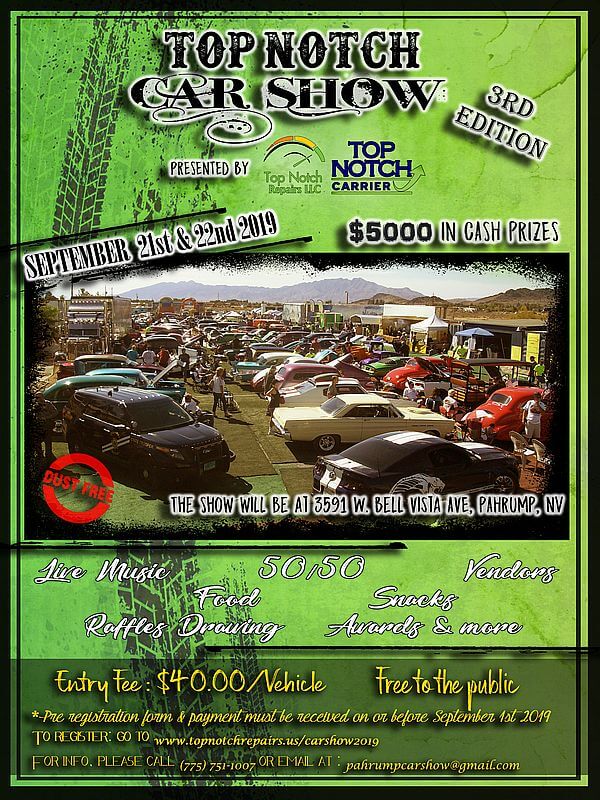 Click on the Official Flyer 2019 to view an enlarged version.
Bring your RV's, motorhome, travel trailers etc.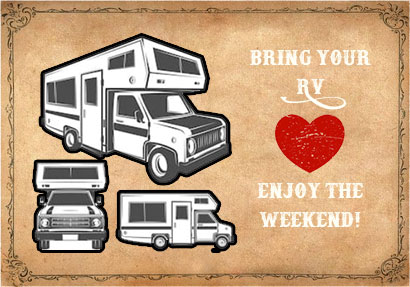 What? I can take my RV with me? Yes, everyone! We will have RV spaces available for your stay at the car show. You are more than welcome to come and park here: peace of mind to enjoy the weekend heartfully!
Inquire for details at pahrumpcarshow@gmail.com or on the phone at 775-751-1007.
Join Top Notch Car Show 2019 event page on Facebook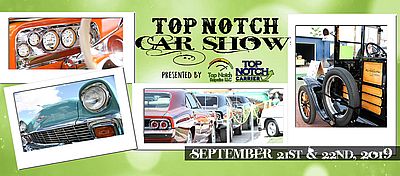 Click/Tap the image above to navigate to the Top Notch Car Show 2019 Facebook Event page